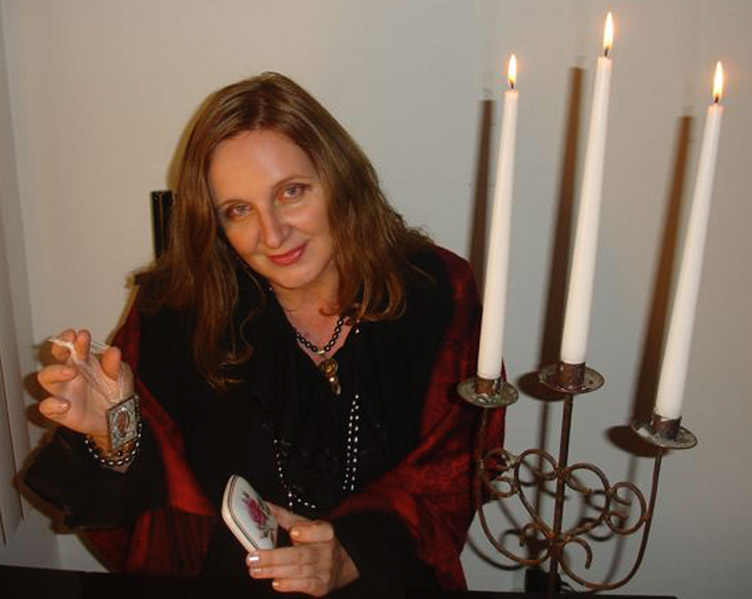 Reading "The Music Box" from "Rose Always" - February 2010. Photo by Jola Maranska-Rybczynska.
Why do I write? Because I do not have to! My poems belong to two categories: imaginary romances and captions to paintings. No, let's start over again... My poems may be categorized as: imaginary romances, captions to paintings, and portraits of people I met... No, that's not right either... The third time's the charm. There are four types of poems I write: imaginary romances, captions to paintings, portraits of people I have met, and stories from my life, especially memories from my childhood... Did you think of Monty Python's Spanish Inquisition? If not, you do not know what you are missing, but no, I do not write jokes. Take, for instance, "Entropy" in the San Gabriel Valley Poetry Quarterly (a caption to a painting), "Unseen" in the Van Gogh's Ear (a portrait of an inmate), "Rivers" and "Claremont Concert" in poeticdiversity (stories from my life), "Tiger Nights" in the Epiphany Magazine or "Look at me... in the Loch Raven Review (imaginary romances). But what do you do with "Easter Apocalypsis" (in The Scream Online)? It defies my own taxonomy of verse... How do you define writing? (for Edgar Allan Poet, no less). In 2006, urged by my daughter, Ania, I decided to share the poems from my journals at public readings and through publication. I've had so much fun! I had written countless of articles on music and four books of music studies, but poetry is something else...

In April 2010, I was selected to serve as Poet Laureate of Sunland-Tujunga for 2010-2012. I'm absolutely delighted with this title! I decided to spend my two years of service with a motto: "Poetry ... in pursuit of happiness."

My activities included public readings, appearances at civic ceremonies, such as the Fourth of July Parade, participation in art festivals and community events, and publication of an anthology with work by local poets, Meditations on Divine Names. My Poet Laureate page includes details of these delightful activities. Samples of poems from my books may be found at: Rose Always, Miriam's Iris, and Chopin with Cherries (Cosmopolitan Review, February 2010). I also published three online chapbooks (Glorias & Assorted Praises, Poems for My Friend, and Poems and Stories). Other poems appear in various places, including a set on "Immigrant Experience in Poetry" by Cosmopolitan Review.

See also A Monument of Time plus Memento Vitae in Clockwise Cat (2009), and "Rivers" with "Claremont Concert" in poeticdiversity.com, August 2008. That journal also made me its Artist in Residence in 2009, but that's another story. Some photos are in my Sunland Season Album.

If you want to know more, see the list of published poems, events and readings, and photos from recent events, as well as Picasa albums from Chopin with Cherries I, Chopin with Cherries II, and other readings (Chopin & Paderewski in Chicago). I keep three poetry blogs: Chopin with Cherries, Poetry Laurels and Village Poets... Let's make a deal: I'll write, you'll read!